Your Mosquito Problem Can Be A Thing Of The Past
Mosquitoes are the kind of pest that is universally hated. With no evident redeemable qualities, they seem to live to make our lives miserable. Not only do they love to bite, but they can also spread dangerous illnesses through those bites. If mosquitoes overrun your yard, it's time to do something about them. W.O.L.F. Pest Control provides mosquito control services as well as pest control for homes in Baton Rouge to make your yard a pleasant place to spend time again.
Mosquito Control From W.O.L.F. Pest Control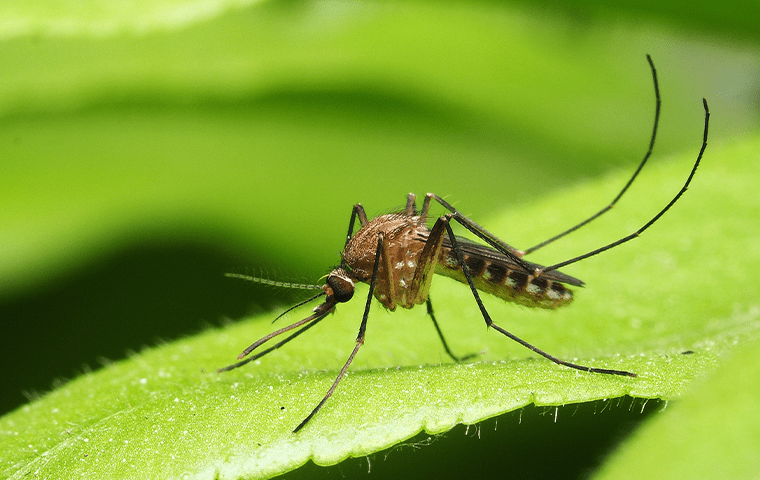 Inspection
Adult mosquitoes spend most of the day resting in shaded areas around your yard. During our inspection, we'll look for areas of vegetation where mosquitoes are likely to rest. This inspection allows us to determine if you need treatment and, if so, which areas to treat.
Treatment
We use a fogging machine to treat under foliage, such as bushes and shrubs, around your yard. This treatment eliminates the adult mosquitoes in your yard. We also use an EPA-approved larvicide in areas of standing water to eliminate eggs and larvae.

Finally, we'll make recommendations on things you can do to help keep your property as mosquito-free as possible. For instance, keeping your grass, bushes, and shrubs trimmed and eliminating areas of standing water all help keep mosquito populations low.
Follow-Up
We offer our mosquito control service on a monthly basis to ensure that your yard stays free of mosquitoes all season long. If mosquitoes become a problem between these monthly visits, we'll return to re-treat at no additional cost.
One-Time Mosquito Treatments
In addition to our recurring treatments, we also offer one-time mosquito control services for special occasions. We require a 48-hour notice for these treatments.
Protecting Your Family From Dangerous Mosquitoes
If mosquitoes have been keeping you from enjoying your yard, let W.O.L.F. Pest Control help take back your property. By keeping mosquito populations low, you can not only enjoy being outside again, but you'll also feel good knowing that dangerous mosquitoes won't be biting you. Contact us to schedule your mosquito control service today.
Request Your Free Inspection
Complete the form below to schedule your no obligation inspection.