Full-Service Pest Control From The Local Baton Rouge Pest Control Experts!
In business since 2011 and with over 20 years of experience in the pest control industry, W.O.L.F. Pest Control provides quality residential pest control services to local homeowners throughout the greater Baton Rouge area of Louisiana. Locally owned and operated, we offer full-service, safe pest control with proven, long-lasting results!
The W.O.L.F. Defender Plan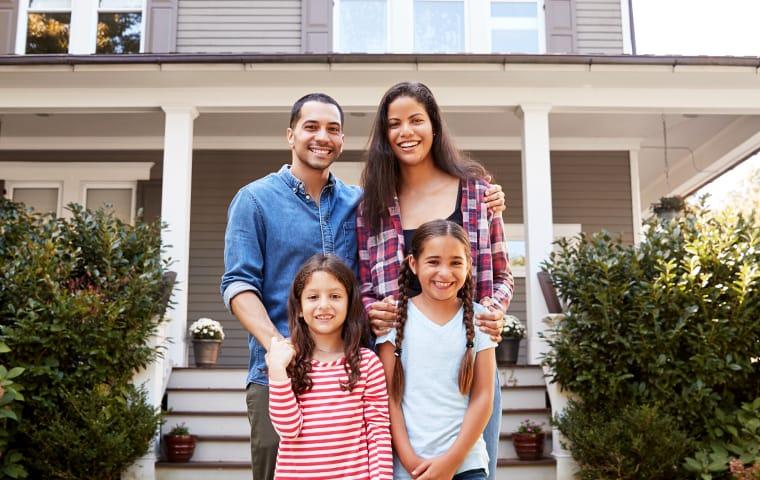 In the greater Baton Rouge area, pests are a year-round problem that demand a year-round solution. That's where our W.O.L.F. Defender Plan comes in! This quarterly service plan protects you from home-invading pests all year round!
This plan includes coverage for a variety of common Louisiana pests including centipedes, millipedes, cockroaches, fleas, silverfish, spiders, and more.
During your initial service visit, we will perform both interior and exterior treatments and then perform exterior treatments taking place during our subsequent visits. This service comes with a free re-treatment guarantee meaning if pests return, we'll return to re-treat at no additional charge!
What's Included In The W.O.L.F. Defender Plan?
Some of the standard services included in our W.O.L.F. Defender Plan include:
Spider de-webbing services - During our regular service visits, we'll knock down all the spider webs found on the interior and exterior of your home.

Fire ant mound treatments - If we find evidence of fire ant activity on your property, we'll treat the mounds with our effective fire ant treatments.

Granular, dusting, and liquid treatments - To create a barrier of pest defense around your home, we'll perform a variety of treatment to deter and eliminate pests.

Cockroach baiting services - To eliminate cockroach problems, we'll put out granules for American roaches away from the home to draw them away from the house.
* With this service plan, you will receive interior treatments for your first month of service; after the first month, you'll receive them on an as-needed basis.
Our Residential Pest Control Process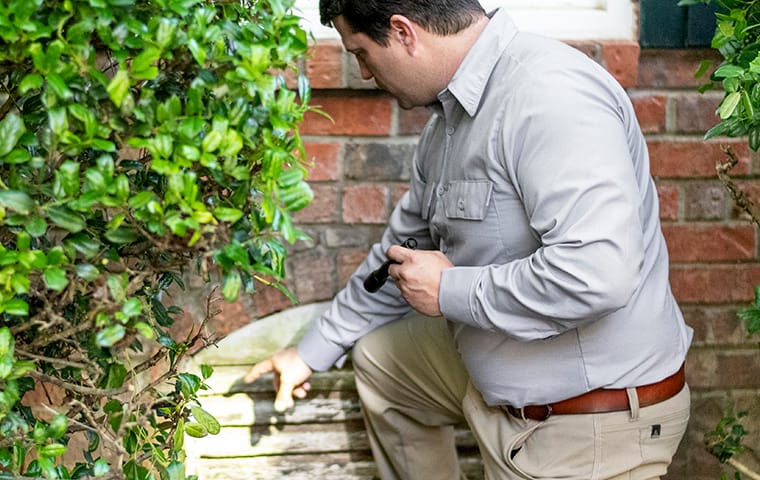 Thorough Inspections
At W.O.L.F. Pest Control, our home pest control treatments begin with a thorough inspection to ensure we're getting to the root of your pest problem and choosing the right treatment method for your situation.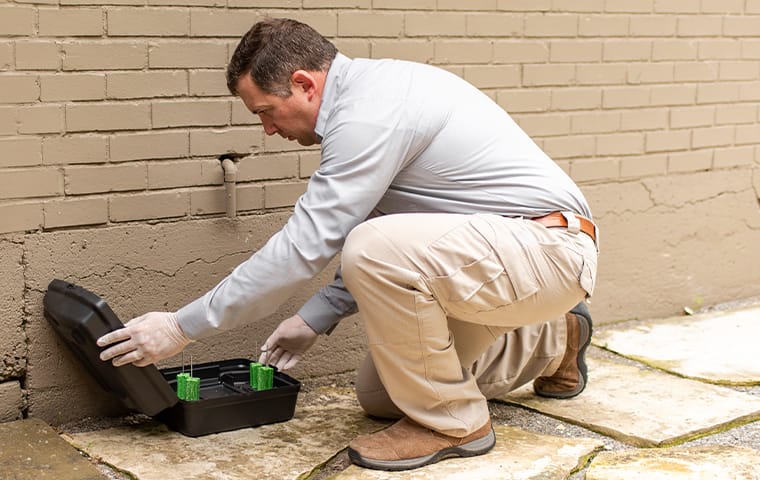 Quality Treatments
After our initial inspection, we'll recommend a treatment plan. From one-time treatments to ongoing service visits, we'll make sure that our customized treatment plan meets the needs of your specific pest problem.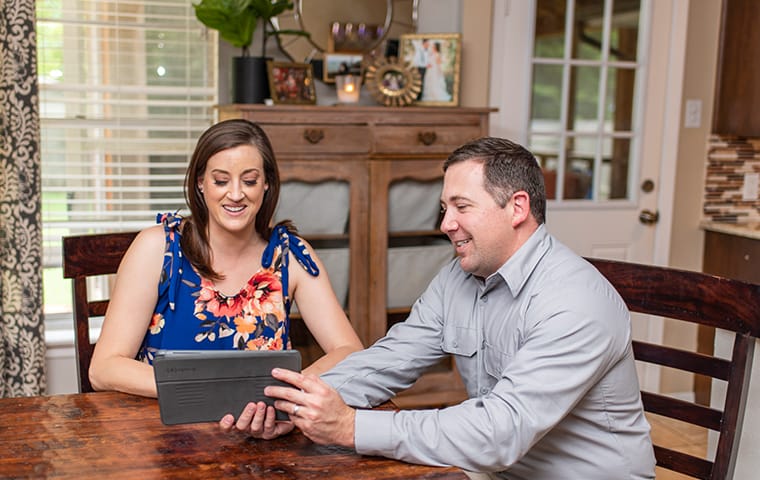 Follow-Up Visits
At W.O.L.F. Pest Control, we won't rest until your pest problem is completely taken care of. In fact, most of our pest control services come with a service warranty in order to ensure our customers' satisfaction!
Our Additional Pest Control Services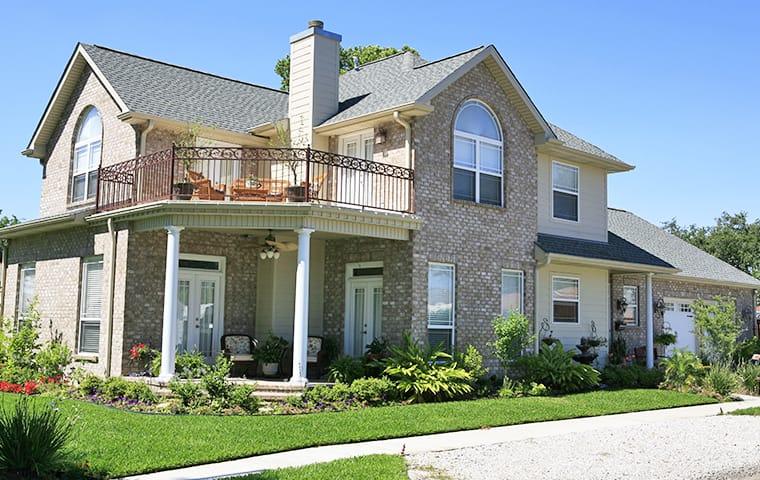 Looking for a targeted service to address a specific pest problem? We've got you covered! At W.O.L.F. Pest Control, in addition to our W.O.L.F. Defender Plan, we also offer specialized services for bed bugs, mosquitoes, rodents, and termites!
Professional Rodent Control & Exclusion
When they find their way inside, rodents can cause a lot of damage as well as present a serious health threat for you and your family. If you have reason to believe that you have a rodent infestation, taking immediate action is essential.
If you're in need of rodent control, there's no one better to turn to than the experts at W.O.L.F. Pest Control! To eliminate mice and rats, we offer a wide variety of treatment options including rodent bait stations and glue boards as well as professional exclusion work to get rid of those rodents for good!
Advanced Termite Control Treatments
Commonly referred to as silent invaders, termites can live within the walls of your home for months or even years completely undetected, and in our area, termites can remain active all year round, making this an even greater risk! To keep termites out and protect your home from costly termite damages all year round, invest in a professional termite protection plan from the experts at W.O.L.F. Pest Control!
Using some of the highest-rated termite control products in the industry including Termidor® termiticide and the Trelona® ATSB bait stations, we can effectively rid your home and property of termites. We also offer damage claim insurance, meaning if termites return after our treatment and damage your home, you can file an incident report.
Quality Bed Bug Control Treatments
Unfortunately, bed bugs are easy to get and difficult to eliminate. Make getting rid of bed bugs simple with the help of W.O.L.F. Pest Control's bed bug control services!
At W.O.L.F. Pest Control, we offer a variety of bed bug control services to eliminate these parasitic pests! Before your treatment, we'll perform a thorough inspection of your home for signs of bed bug activity. Next, depending on your needs, we'll perform a combination of dusting, spraying, and liquid treatments to ensure your home becomes and remains bed bug-free. Lastly, our whole-house bed bug control treatments come with a 30-day warranty, though we can typically take care of it within the first treatment!
Professional Mosquito Abatement Services
Mosquitoes can ruin your time spent outdoors, and not only that, they are also transmitters of many harmful mosquito-borne diseases including West Nile virus, Zika virus, malaria, and more. To keep these disease-spreading insects out of your yard and away from your family, partner with us for professional mosquito control services.
From April through October, we offer effective monthly mosquito control treatments to eliminate these pests during the height of mosquito season! From fogging the areas where adult mosquitoes rest during the day to treating the areas where mosquitoes breed such as areas of standing water, we can help resolve your mosquito problem!
Pest Control That's Safe for Your Family & Pets!
The health and safety of your family is of the utmost importance to everyone here at W.O.L.F. Pest Control. That's why we only use products that are safe for your family members and pets. So if you're in need of professional pest management for your Louisiana home, you can rest easy when working with W.O.L.F. Pest Control!
Providing professional pest control services you need with the local, small-town feel you want, you can count on W.O.L.F. Pest Control for all your pest control needs. If you need pest control, we'd be happy to help! To learn more about our home pest control programs or to get started with us today, contact us to schedule an appointment!
Request Your Free Inspection
Complete the form below to schedule your no obligation inspection.