Keep Cockroaches Out of Your Denham Springs, LA Home: Step-By-Step Prevention Guide
October 15, 2021
Many pests invade properties here in Denham Springs, but few are as problematic as the cockroach. These small, flat filth magnets are drawn into human living spaces and threaten homeowners with bacteria, human pathogens, and parasites. They also damage things like books, newspapers, and fabric. If you have a desire to protect your home and property against these invasive bugs, here is a step-by-step prevention guide to use.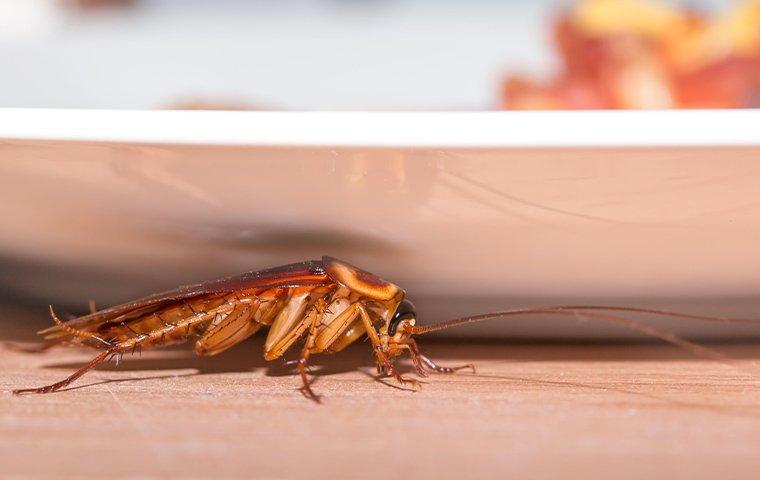 Step One: Get and Keep Things Clean
Cockroaches are nature's garbage disposal. In other words, these pests will eat just about anything, including trash. To reduce your chances of attracting cockroaches to your home, we recommend keeping your living areas as clean and tidy as possible. One way to do this is to pick up food messes and wipe up drink spills as they occur. It also helps to limit how many rooms you eat food into just one or two. Finally, do your best to keep up with your lawn and landscaping, raking leaves, picking up sticks, and reducing clutter as much as you can. This will reduce places roaches might hide around your property.
Step Two: Seal Your Home's Exterior
Your home's exterior is your first line of defense against invasive cockroaches. To make sure these pests stay outdoors where they belong, here are some simple exclusion tips to use.
Locate and seal off gaps, cracks, and holes in your home's exterior.
Make sure window and door screens, weatherstripping, and door sweeps are in good repair.
Keep unscreened windows and doors closed if they are not currently in use.
Invest in covers or wire screens to seal off exterior vents.
Step Three: Limit Their Access To Food
Trash isn't the only thing cockroaches eat. These pests will also consume leftovers off countertops, dry food inside pantries, and produce that drops into yards. To limit their access to these things, store leftovers inside airtight containers. Please do the same for boxes of food after your open them. Finally, make sure your trash cans have tight-fitting lids and that you are cleaning them out regularly.
Step Four: Address Moisture Problems
One thing cockroaches need to survive is moisture. To gain access to this resource, they will look for leaky piping inside wall voids, dripping faucets, wet clothing, and sources of standing water. Even something as simple as moisture in the air is enough for these pests to live comfortably. To address moisture issues around your home, eliminate sources of water build-up, fix leaky pipes and fixtures, wipe out sinks and bathtubs after washing up, and use a dehumidifier indoors.
Step Five: Invest In Professional Pest Control
Cockroaches are one of the most difficult pests to prevent and even harder to eliminate. Known for their resilience and evasive nature, these dangerous insects are a force to be reckoned with when they invade area properties. If you suspect cockroaches are skittering around in and around your Denham Springs home, your best option to fight back is to hire a pest control professional. For the absolute best treatment and plans, look no further than W.O.L.F. Pest Control. Our team of dedicated and highly trained technicians understands invasive roaches. Using advanced pest control strategies and industrial-grade equipment, we will get your home the protection it needs to combat these pests year-round.
Give us a call today to start a discussion with one of our friendly home pest control representatives. They will walk you through our service options, answer any questions you might have, and schedule an appointment for your Denham Springs property.