Four Easy Ways To Keep Mosquitoes Away From Your Denham Springs Property  
March 15, 2021
What's hungry, plentiful, and downright villainous in any backyard environment? We'll spell it out for you: M-O-S-Q-U-I-T-O-E-S! Mosquitoes are small, flying insects hailing from the Diptera (or fly) family. These insects are well known for their itchy, rash-inducing saliva which is injected into hosts while the pest is feeding. In fact, mosquitoes love hanging out with their human 'companions,' and are often found clouding around areas where fresh prey can be seen. Mosquitoes are not huge fans of dry heat, however, which is why the shady and humid environment of Denham Springs is perfect for the pests to live, survive, and thrive.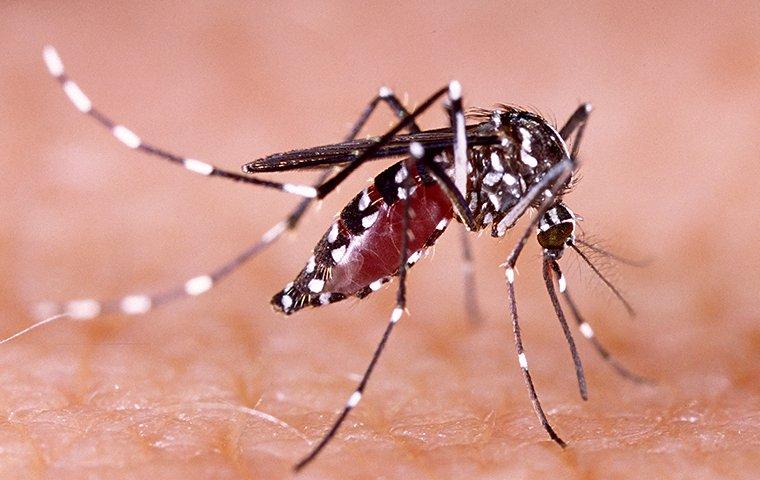 The worst part about mosquito habitation in your yard includes the risk of parasite, virus, and pathogen spread directly related to their bites. Mosquito vectors in the United States have been known to cause outbreaks of:
Zika virus
Malaria
West Nile virus
Dengue
Chikungunya
Yellow fever
Encephalitis
Tularemia
If your home is hosting a family of malicious mosquitoes, your springtime outdoor experiences are likely to be much more limited. Below are some ways to migrate mosquitoes out of your yard and garden.
These Four Tips Keep Your Denham Springs Property Safe From Mosquitoes
There are quite literally millions of online tips about how to keep your property safe from mosquito activity. Instead of providing you with a list of unproven hearsay, W.O.L.F. Pest Control has compiled a list of the four most effective methods of pest control in Denham Springs, as follows:
Control moisture levels in the yard, careful to remove items that could be pooling water (such as tarps and toys).

Treat birdbaths and fountains with mosquito larvae products that prevent new generations of the pest from springing up in the yard.

Maintain the lawn carefully, taking care to mow grass well, trim back trees, and prune any shrubbery growing close to the home.

Wear long clothing while outdoors, tucking your pant legs into your socks for added protection.

Bear in mind that over the counter chemicals and sprays are usually dangerous to consumers, and may not remove the root of your mosquito problem. It is not recommended to seek out these means of do it yourself (DIY) mosquito prevention.
Moderate Your Mosquito Maladies With W.O.L.F. Pest Control!
The above four tips are extremely helpful to Denham Springs homeowners attempting to prevent mosquito problems before they happen. However, it may not be enough to prevent an infestation that is already in the works. There is one last incredibly important tip related to mosquito control. In fact, it is the only way to truly ensure that pest activity has left your property: finding professional help!
The folks at W.O.L.F. Pest Control know exactly what it takes to get and keep mosquitoes out of your Denham Springs property. As a local and family-owned business operating in the heart of this great town, we've had years of on-the-ground training with mosquito populations in our own backyards. We don't allow anything to stand in our way and work tirelessly to restore your home and lawn to their former pest-free states. Whether you need one time services or ongoing treatments, trust the crew at W.O.L.F. Pest Control to deliver the results you need every single time.
Get started with a mosquito abatement program tailored just for you by calling W.O.L.F. Pest Control right now. Our team is available to answer any questions you may have about the process, as well as equip you to identify and address household attractant factors before populations grow too dense. Don't let tiny bugs make you feel powerless in your own home. Get your life back on track with W.O.L.F. Pest Control today!