Denham Springs, LA German Cockroach Problem
December 15, 2021
Ongoing pest remediation is always essential, regardless of if there's an active critter problem or not. Generally, insects and creatures can enter your Denham Springs home or business without any obstacles. There's a strong possibility you won't detect their presence until later on when the situation is critical. It won't take long for things to be daunting if the creepy crawler in question hurriedly procreates. They often are capable of wrecking your property and personal effects and bringing about illness.
German cockroaches are among the subspecies with a reputation for invading domiciles and establishments. Combating them is complicated for many reasons. By learning more about these pervasive bugs, you'll be better positioned to form a defensive home pest control plan, and W.O.L.F. Pest Control can help support your endeavors.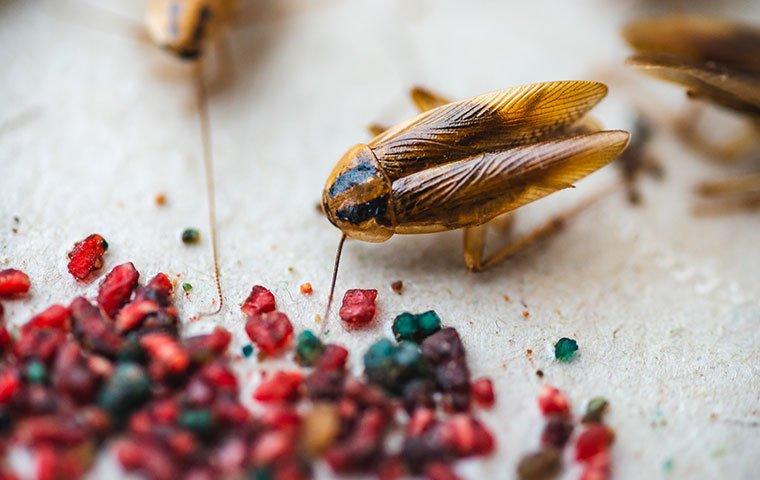 How Do German Cockroaches Operate? What Are the Risks?
Young German cockroaches are black in color and do not have wings. Adult bugs are tan or brown and can fly. The 0.51 to 0.62 of an inch long insects prefer running, however. Both have black markings along the base of their heads.
Warmth, water, and food are what German cockroaches are after when they violate a space. In most cases, they'll come in through holes in utilities, foundations, doors, and windows. Alternatively, people might unknowingly carry them in with inhabited bags, boxes, and furniture. With time, they'll be all over kitchens, trash cans, sinks, and cabinets.
Three significant infestation signs are:
Eggs: Eggs or casings are usually left in bathrooms, kitchens, and basements.
Droppings: German cockroaches produce grainy feces that resemble pepper. Look for the particles around door frames, surfaces, drawers, and floor corners.
Odors: Musty communication chemicals and secretions come from these pests.
Bacteria lie on the bodies of German cockroaches and within their urine, feces, and saliva. The pests are magnets for additional microbes, as they continually sit in filthy environments. Dumpsters, sewers, and streets are examples. Spines on their legs can glue to all kinds of objects and substances.
Once they get indoors and have contact with food and surfaces, there's the potential for contamination. Subsequently, you could develop gastroenteritis, salmonella, pathogens, or viruses. If someone has asthma or allergies, reactions to cockroach carcasses or dead skin may occur.
How Can You Prevent German Cockroaches?
You must be meticulous with your cleaning patterns and consistent with exterior maintenance if you want to conquer German cockroaches. While it could require much effort, you'll be glad you put in the work. Here's what you'll have to do:
Get rid of clutter.
Vacuum and clean rugs regularly.
Use canisters that have secure lids for food and garbage storage.
Routinely wash your dishes and remove the trash.
Make sure leaks and moisture issues are corrected immediately.
Attach sweeps to all outside doors.
Close up cracks and crevices in windows, doors, foundations, and utilities. Caulk can be helpful.
Mow the lawn and trim the greenery often.
Place flowers and plants away from the property by two feet.
What Can W.O.L.F. Pest Control Do About German Cockroaches?
Commercial insecticides and other store items for cockroaches aren't adequate for infestations. At best, they're to be used temporarily to eliminate single bugs. Sometimes, these goods can be noxious.
To avoid harming people, domestic animals, or vegetation, contact us at W.O.L.F. Pest Control. We have safe and highly effective solutions. This includes granular, dusting, liquid, and baiting treatments. Our experienced technicians will select the perfect specialized approach and eradicate cockroaches for the long haul. Call today for a free, no-obligation inspection!