Bed Bugs Biting? W.O.L.F. Pest Control Can Help!
No one wants to think about bugs crawling around in their bed while they're sleeping, but if bed bugs find their way into your Louisiana home, that's precisely what will happen. Bed bugs feed on the blood of humans, typically during the night, and once they get into your house, you won't be able to get rid of them easily. Luckily, the team here at W.O.L.F. Pest Control provides trusted bed bug control services to eliminate your bed bug infestation in its entirety and leave your Baton Rouge home bug-free.
Bed Bug Control From W.O.L.F. Pest Control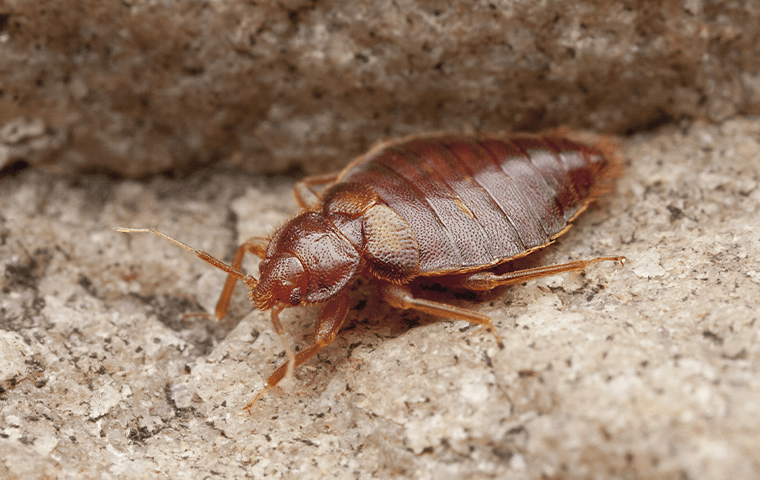 Inspection
We begin our process with an inspection of your home to identify the bed bugs and determine where they are in your home. Once we finish the investigation, we'll provide you with a bed bug prep sheet. This checklist includes the things that you will need to do to prepare your home before our treatment.
Treatment
Using a treatment specially formulated for bed bugs, we'll treat the areas where bed bugs are most likely to hide. Treatment areas include cracks and crevices, wall voids, and electrical outlets, among other areas.
Depending on the size of the infestation, the treatment may take a few hours to complete. You must vacate your house for 2-4 hours after treatment to allow it to fully dry.
Follow-Up
If you follow the protocol we layout for you, your bed bug treatment comes with a 30-day guarantee. If bed bugs return within that 30-day period, we'll also return to re-treat your home at no additional charge.
Say Goodnight To Your Bed Bug Problem
Bed bugs can make living in your home stressful, but W.O.L.F. Pest Control can take care of the problem for you. With our bed bug control services, your bed bug problem will be eradicated, guaranteed. If we don't eliminate them all during your treatment, we'll return anytime within 30 days to re-treat your house, completely free of charge.
Don't let the bed bugs bite! For quality bed bug control and pest control services for your business or home that you can trust, contact us today!
Request Your Free Inspection
Complete the form below to schedule your no obligation inspection.